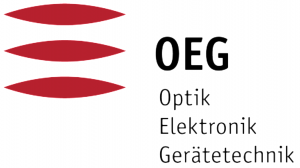 Since 1991, OEG GmbH has been successfully working in the field of developing and manufacturing optical measuring devices for industrial use. The focus here is on the production of automatic, high-precision and PC-controlled measuring machines for optical, geometric and physical parameters.
In the meantime, OEG measuring devices have been installed at customers on all continents. This proves the performance and innovative strength of our engineers and technicians, whose know-how represents the most important capital of the company.
We are proud of hundreds of customers from various branches of industry, for example from the optical industry, the semiconductor industry, the mechanical engineering of the beverage can industry and the automotive industry. Research and educational institutions also work with devices from OEG GmbH.