High Precision Volumetric Micro Dispensing
EcoPen
1-Component Dispenser
Eco-DUO
2-Component Dispenser
A purely volumetric dispensing device that applies the smallest amounts of single-component or 1-component fluids – for high-precision dosing technology. Thanks to the ViscoTec endless piston principle, low viscous to pasty liquids are conveyed perfectly. Independent of viscosity fluctuations, a clean, process-reliable dosage is achieved.
preeflow® positive displacement pumps stand for high-quality products, from control units to industrial dispensers. Always following our philosophy: "smaller, more precise, economical". They are suitable for manual workstations as desktop devices or for automated operation. But also, as a built-in device in control cabinets or as front panel modules.
Two component dispensing and meter mix systems by preeflow: The first purely volumetric dispensing system for precise meter mix dispensing and applicating minimum quantities of 2-component fluids and pastes. With targeted controlling of the single components the mixing ratio can be adjusted up to the second place after the decimal point. Independent from viscosity fluctuations, a clean and reliable dispensing can be achieved.
Controlled thread breakage, thanks to the suck-back effect, and other functions, distinguish the preeflow mixing dispenser of the eco-DUO series from other 2 part dispensing systems. With their simple and safe operation, the two component dispensing systems can be used flexibly. Experience precise mechanics combined with the latest digital control unit.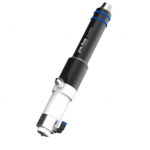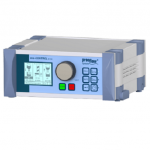 From glue spray guns to precision sprayers: The preeflow precision spray equipment enables applications in a wide variety of spray areas.
The automated spraying system consists of a revolutionary combination of a proven endless piston principle and a low-flow spray chamber. This guarantees precision dispensing and perfect spraying of low to high viscosity materials with high edge definition.
The control unit eco-CONTROL EC200-K by preeflow offers a wide range of applications for the eco-PEN series of industrial dispensers.